Innovation & Digital Transformation
What we offer
SciFY helps businesses to:

develop IT solutions that help them reach their objectives

exploit the potential offered by Artificial Intelligence
proceed with digital transformation
innovate in marketing and Corporate Social Responsibility
have access to sources of innovation
attract employees (employer branding)
Services

Communication & networking
Innovation Management & Product development Guidance
Gaming & gamification
Software & AI solutions
Innovative Education & Skills development
Fundraising support
Indicative results
Highly innovative Corporate Social Responsibility projects
We helped dozens of businesses innovate with Artificial Intelligence, gaming, development of digital skills
Support of startups in MVP and IT team building

Panagiotis Morfis
- Managing Partner
SciFY helped us create the digital version of our successful educational leadership game. It had ownership of the project from the very beginning, provided valuable guidance on how to shape a digital version that delivered real value, and delivered the project as planned. The result was excellent: a much better experience for our customers, flexibility and support for our trainers, and an innovation disseminated to the other countries of the Group.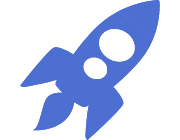 Yiannis Nikolopoulos
- Co-Founder / CEO, Clio Muse
We met SciFY in 2014 when we were starting up. They helped us write our user stories, prioritise them, and then they delivered the first components of our platform. Always of excellent quality and on-time, while keeping a very professional and proactive communication. Later on, they helped us hire, onboard, and educate our first in-house developers and let us go like a parent who takes their kids to school. To sum up, they've been working with us like a co-founder over the years, playing a crucial role in our organisation's digital transformation.