What we offer
SciFY helps Civil Society Organizations to:

have free technological tools that solve everyday problems

submit proposals for projects that utilize technology to boost the element of innovation
increase their social impact
develop new skills
upgrade their resources and the services they offer through the help of technology
Services

Communication & networking
Innovation Management & Product development Guidance
Gaming & gamification
Software & AI solutions
Innovative Education & Skills development
Fundraising support
Indicative results
Dozens of institutions use our free assistive technologies to provide services to people with disabilities
Thousands of people use our digital tools to participate in democratic processes
We created management tools for NGOs and we offer them under open source licences
We talked with Civil Society institutions and together we designed innovative tech projects, increasing our social impact
We organized innovative events about the environment, artificial Intelligence, disability, and many more…

Eleni Nomikou
- General Manager, Herakleidon Museum
In the five years of our cooperation with SciFY, we have received rave reviews from students and teachers, we have felt the emotion that the lecturer can feel when he receives the enthusiastic applause of the students, we have also experienced wonderful moments. In the five years of our cooperation, we have gained prestige – because you offer our place high-quality educational work, trust – because the students and the course are treated with respect. Thank you George, Vassilis, Pavlos, Danai and all the guys for your professionalism, knowledge, dedication to your work, continuous improvement and adaptation to developments!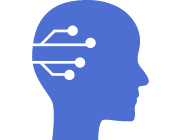 Pavlina Papilia
- Manager, Actionaid
For four years, we have had a wonderful collaboration with SciFY in the context of programming courses for teenagers and adults. They have been professionals at all levels. By taking on a demanding group, they proved not only their knowledge of the subject being taught but also how a group should work from an educational and human standpoint. Paul (STEM professor) and the rest of the coworkers managed to develop a relationship of trust with the children, who always watched the class with great enthusiasm. The response to the requirements of the courses, as well as to our own questions, was immediate. In short, they were excellent.